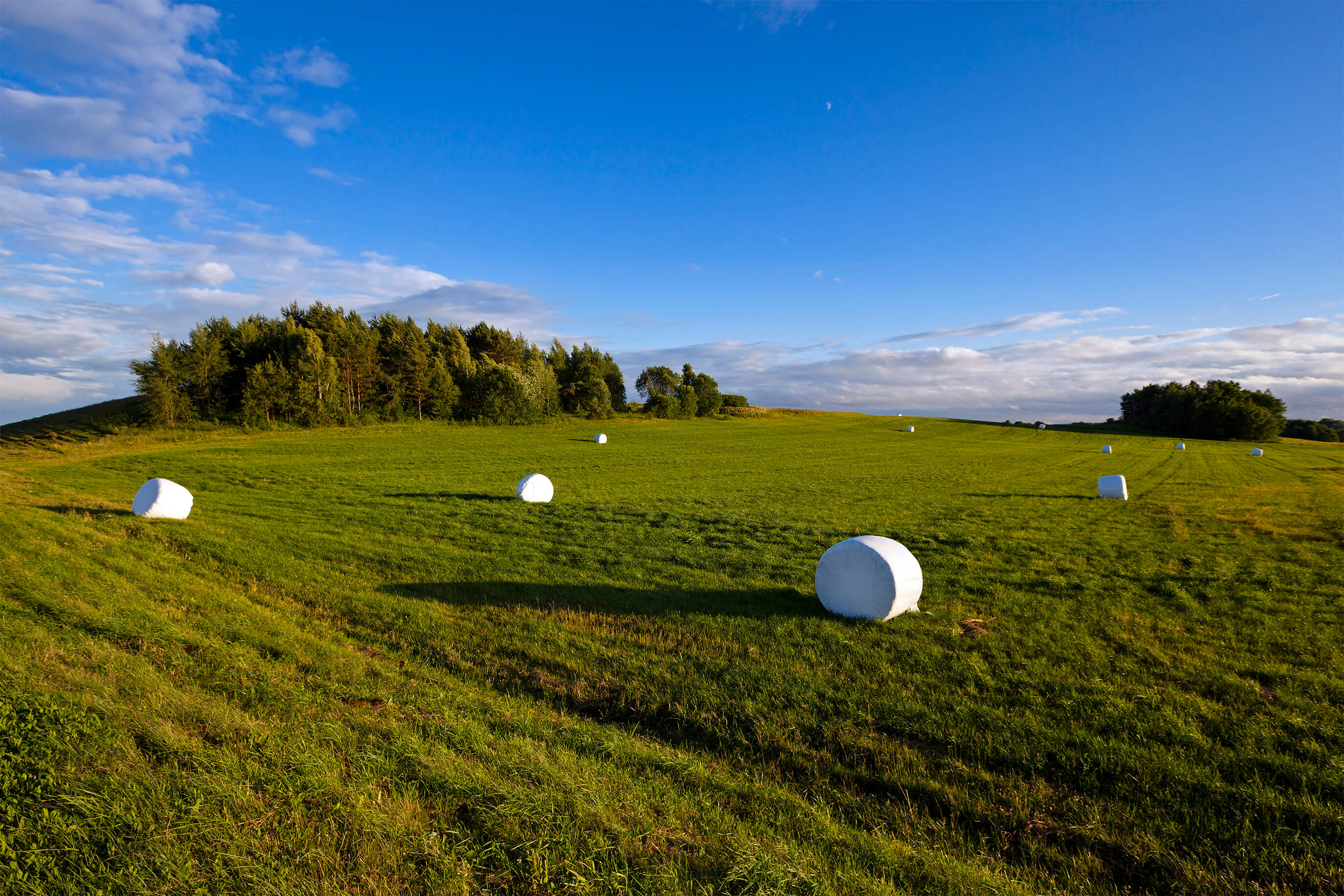 Farm for profit, not necessarily higher production – that's been the recipe for success for generations of New Zealand farmers. It's not always about how much you produce (whilst producing more is generally ideal), it's about the gap between production costs per unit and the price your paid per unit. That's your profit.We've all heard stories of people spending dizzying amounts of dollars to increase productivity but are they any further ahead? Huge capital investments can often leave farmers tied to the bank with high debt levels, large interest bills & increased overheads. So we will share a few small improvements you can make in your operation to reap significant benefits without the large outlay or extra costs.
Forage harvest season is one such area. Using the right machinery for your forage harvest can deliver some quick wins for your farm's profitability.
Here are three tips that will make your season more efficient and productive without large capital outlay.
1. Use a high density baler
High density bales reduce handling & transport costs as there is more dry matter & feed value per bale.
If you or your contractor isn't already using a high-density baler, it's time to switch. Considerable research and development has gone into these and they deliver several benefits:
More weight per bale means a higher feed value per bale. This means that if you transport bales, you're transporting more dry matter per trip, which reduces overall transport costs. You could end up with 30% fewer trips, and therefore considerable fuel savings, for the same amount of dry matter.

More grass/forage per bale also reduces your picking and handling costs. Less bale wrap and twine are needed, further reducing costs and waste. If you're making bales for sale, more dry matter per bale means you can sell the bales for more, increasing your profit per bale.

Choosing a contractor that uses a high-density baler but still charges a competitive per-bale price can reduce your overall baling costs by up to 30%.
Sitrex Equipment urges farmers to keep up with such advances in equipment in order to get the benefits they bring. If you can't afford an upgrade yourself, make sure you engage a contractor whose machinery delivers such up-to-date capabilities.
2. Cut, ted and rake at the right time
Timing is everything when it comes to harvesting grass forage for hay and silage. When you cut, ted and rake will have a big impact on the quality of your harvest.
• For cutting tips,
check out this BLOG
• For tedding tips,
check out this BLOG
Check out the range of Sitrex hay-making products here:
Sitrex range
3. Move bales off the paddock fast
Leave bales on the paddock for too long and you get lots of 1.3m wide circles of grass with reduced or no growth. So move the bales off the paddock as soon as you can to ensure those patches of grass get back to producing forage crops for you. Brands such as Rata Equipment produce a large range of clamps, grabs, forks & haulers for handling hay & silage bales, Check out the Rata range
One more piece of advice from the team at Sitrex Equipment: focus on changing one thing at a time, evaluate the results, and then move on to the next change. Often the biggest gains in profitability come from the cumulative effects of several smaller actions, with each one delivering a marginal increase in efficiency.
If you're interested in increasing efficiency and productivity and want to keep up with the latest in forage harvesting, make sure you subscribe to our blog.